Few people will know the
mechanics and technology of
your car better than the specialists
at Silverstone
Mechanical Services
Our mechanical services are designed to ensure optimal performance, reliability, and longevity of vehicles. With a team of highly skilled and experienced mechanics, we offer a comprehensive range of mechanical services to address various needs and requirements. From routine maintenance and inspections to complex repairs and diagnostics, our goal is to keep our customers' vehicles running smoothly and efficiently.
At our garage, customer satisfaction is our utmost priority. We strive to provide transparent communication, accurate estimates, and timely service, ensuring that our customers have a clear understanding of the repairs or maintenance being performed on their vehicles.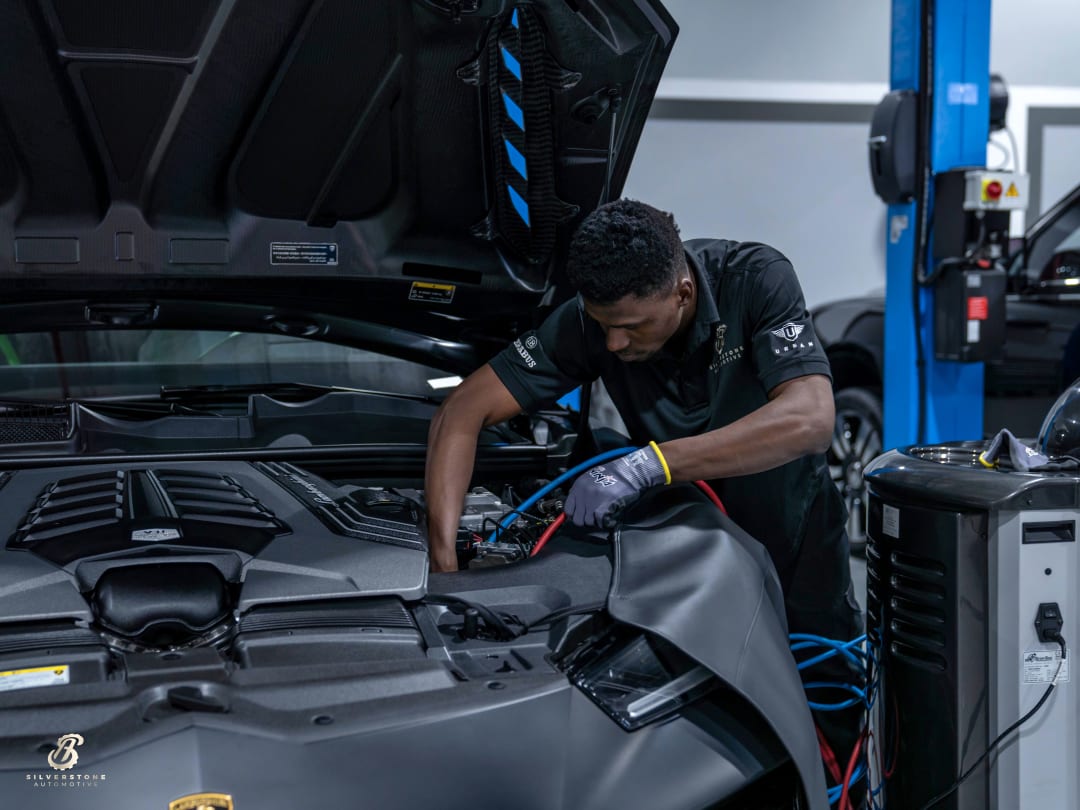 Electrical Services
Our electrical services are designed to address the intricate electrical systems of vehicles, ensuring their proper functionality and performance. With the increasing complexity of modern automotive technology, having a skilled team of technicians specialized in electrical systems is crucial for diagnosing and resolving issues efficiently.
At our automotive garage, we offer a comprehensive range of electrical services tailored to meet the specific needs of our customers. Our skilled technicians possess in-depth knowledge of automotive electrical systems and utilize state-of-the-art diagnostic tools to identify and troubleshoot electrical problems accurately.
We understand the importance of reliable and efficient electrical systems in luxury cars, where advanced technology and intricate wiring configurations are common. Therefore, our technicians stay updated with the latest advancements in automotive electrical systems to effectively service and repair luxury vehicles.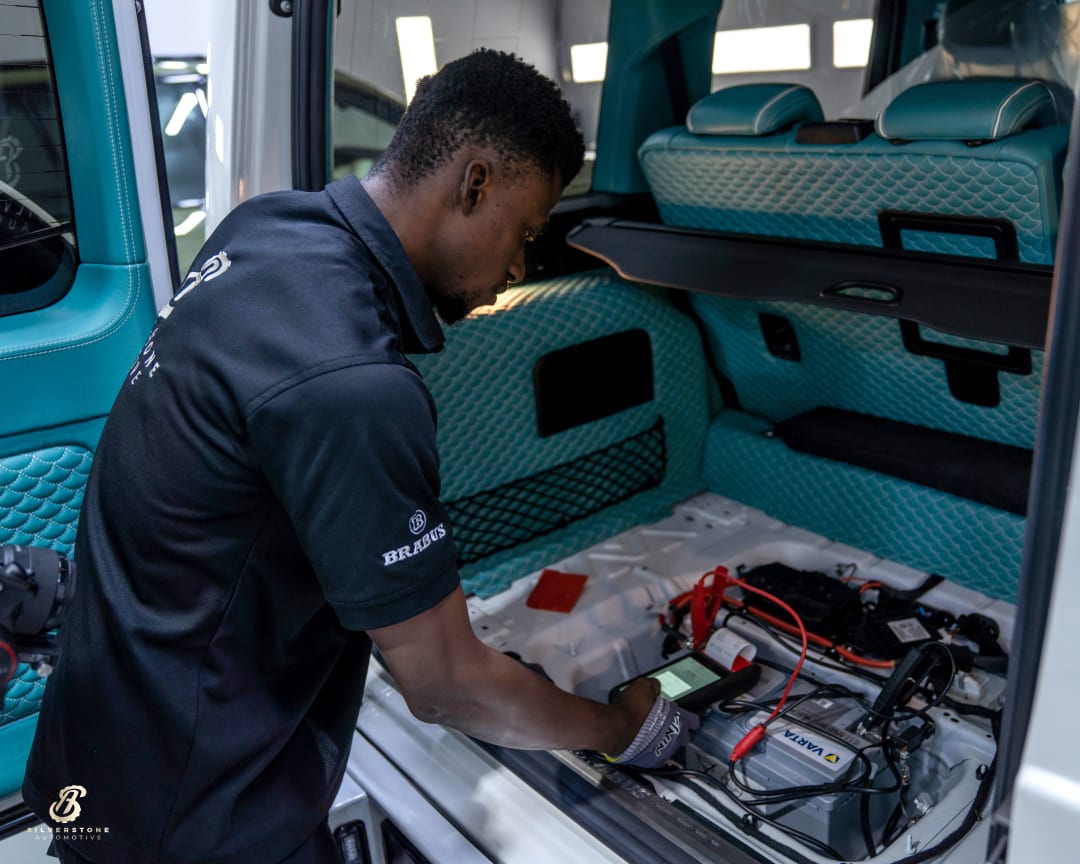 Interior & Exterior Customization
Our garage takes pride in offering exceptional interior & exterior customization services, where we cater to the unique tastes and preferences of luxury car owners, transforming their vehicles into personalized works of art. With meticulous attention to detail and a passion for craftsmanship, our skilled technicians bring creativity and expertise to every customization project.
For interior customization, we offer a wide range of options to enhance the aesthetics and comfort of the vehicle's cabin. From custom upholstery, including premium leather, suede, or unique fabric materials, to personalized stitching patterns and embroidery, we can create a luxurious and bespoke interior tailored to our customers' desires. Additionally, we can install high-end audio systems, multimedia interfaces, ambient lighting, and customized interior trims, elevating the drivingexperience to new heights.
When it comes to exterior customization, our garage provides a plethora of options to make a luxury car truly stand out on the road. We offer custom paintwork and finishes, ranging from vibrant colors to matte or metallic textures, ensuring that each vehicle reflects the owner's personality and style. Our skilled painters use advanced techniques and top-quality materials to achieve flawless and durable results. Furthermore, we specialize in body kit installations, aerodynamic enhancements,carbon fiber accents, and custom alloy wheels, adding a touch of uniqueness and exclusivity to the vehicle's exterior appearance.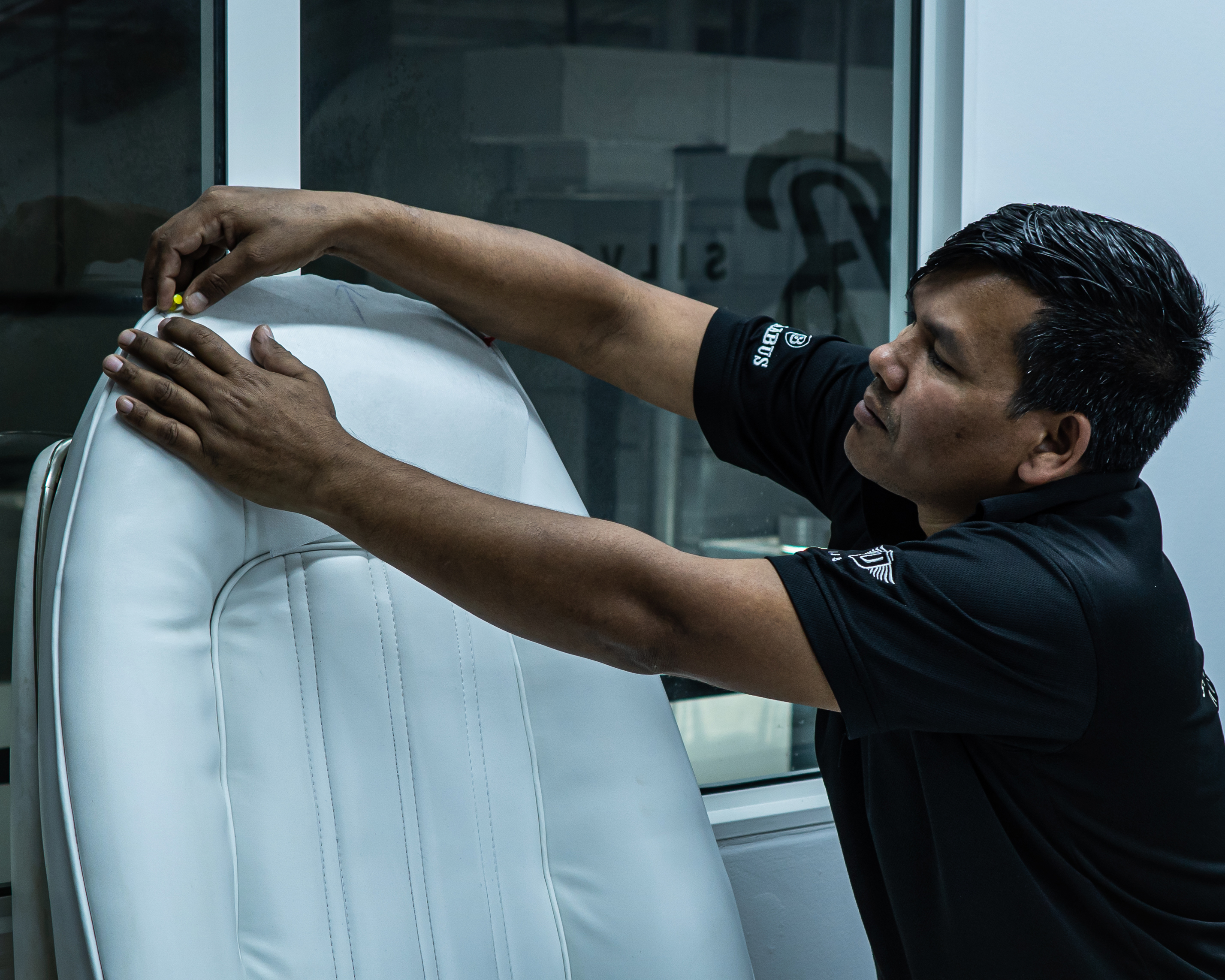 Installation of genuine body kits from international brands
Such as Brabus, Urban Automotive, Onyx, and Novitec.
At our garage, we take pride in offering the installation of genuine body kits from renowned international brands, including Brabus, Urban Automotive, Onyx, Novitec, and Ngenco paints. These brands are known for their exceptional craftsmanship, innovative designs, and high-quality materials.
Our experienced technicians are trained in the precise installation of these body kits, ensuring a seamless fit and finish that enhances the overall aesthetics and performance of luxury vehicles. From front splitters and side skirts to rear diffusers and spoilers, we can expertly install a wide range of body kit components to transform the appearance of the vehicle.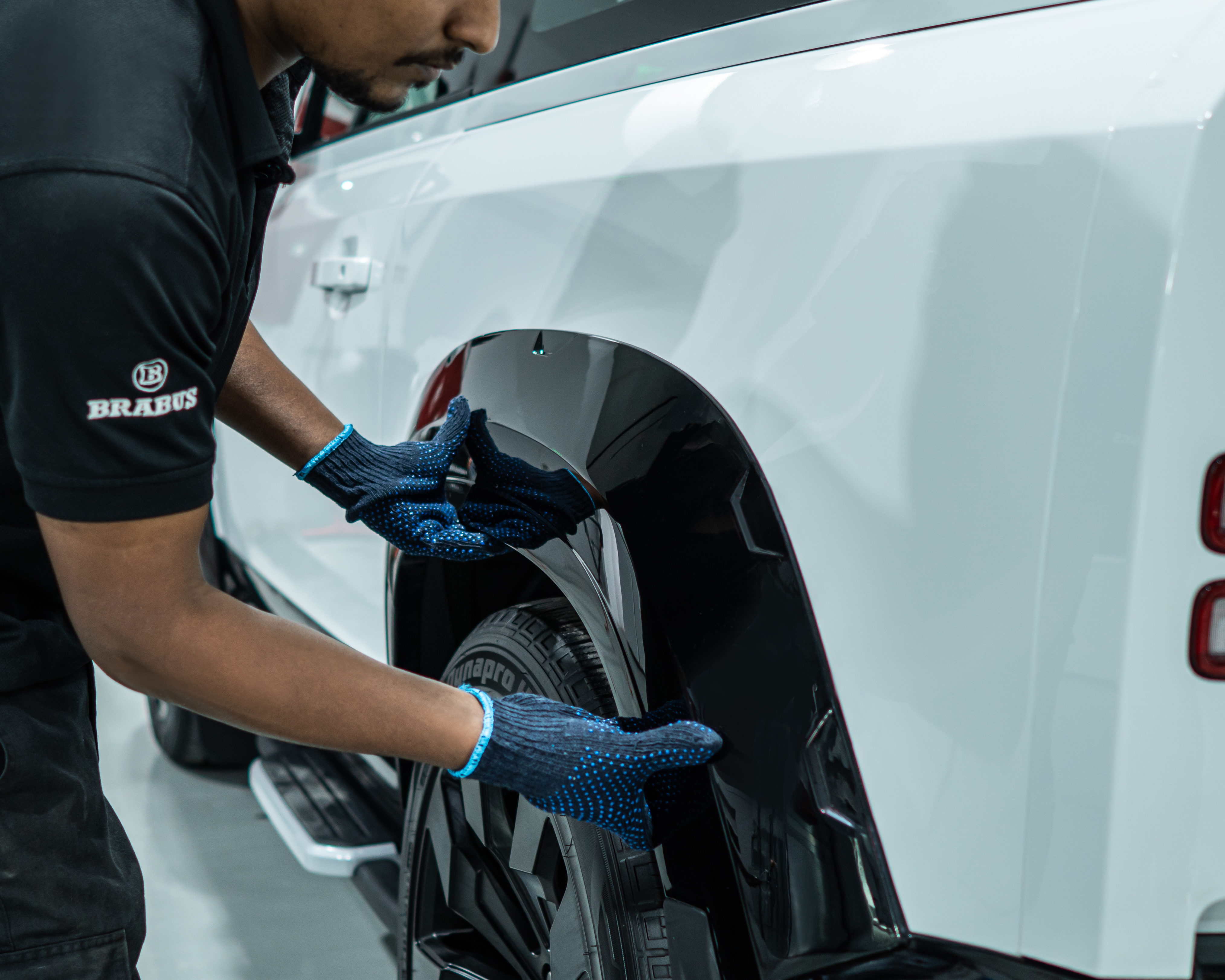 Carbon Fiber Fabrication
Carbon fiber fabrication is a specialized process that involves the creation of custom components, parts, or accents using carbon fiber materials. Carbon fiber is a lightweight and exceptionally strong material that offers a high strength-to-weight ratio, making it ideal for various applications in the automotive industry.
In our garage, we excel in carbon fiber fabrication, utilizing advanced techniques and expertise to craft custom carbon fiber components for luxury cars. Our skilled technicians are experienced in working with carbon fiber materials and employ precision tools and molds to ensure accurate and high-quality results.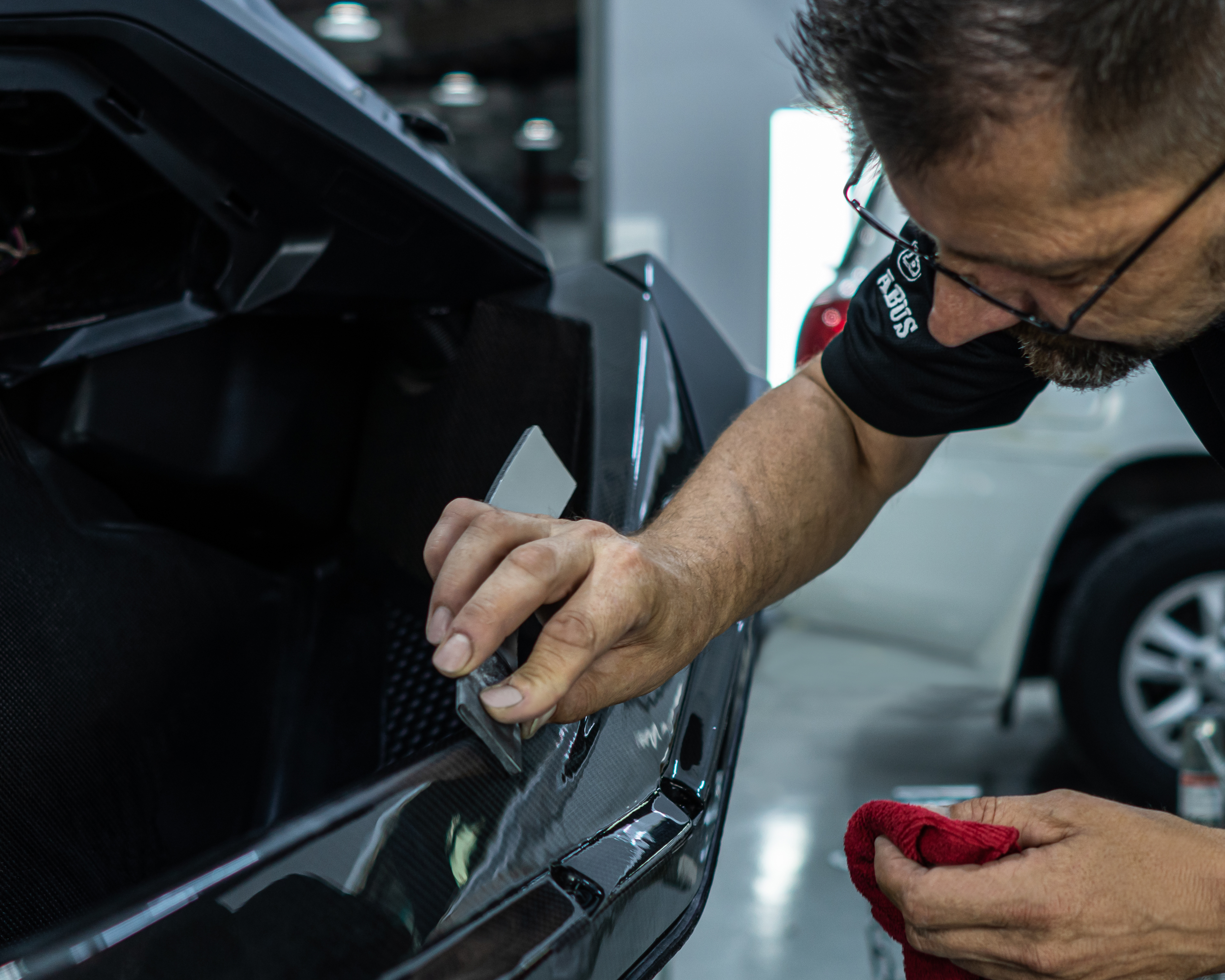 Body shop & Paintwork
Car body shop & paint work service is an essential aspect of vehicle maintenance and repair. Skilled professionals in this field specialize in addressing cosmetic damage to a car's exterior, ensuring it looks pristine and restored. Whether it's minor scratches, dents, or major collision repairs, a car body shop is equipped with the necessary tools and expertise to handle a wide range of issues.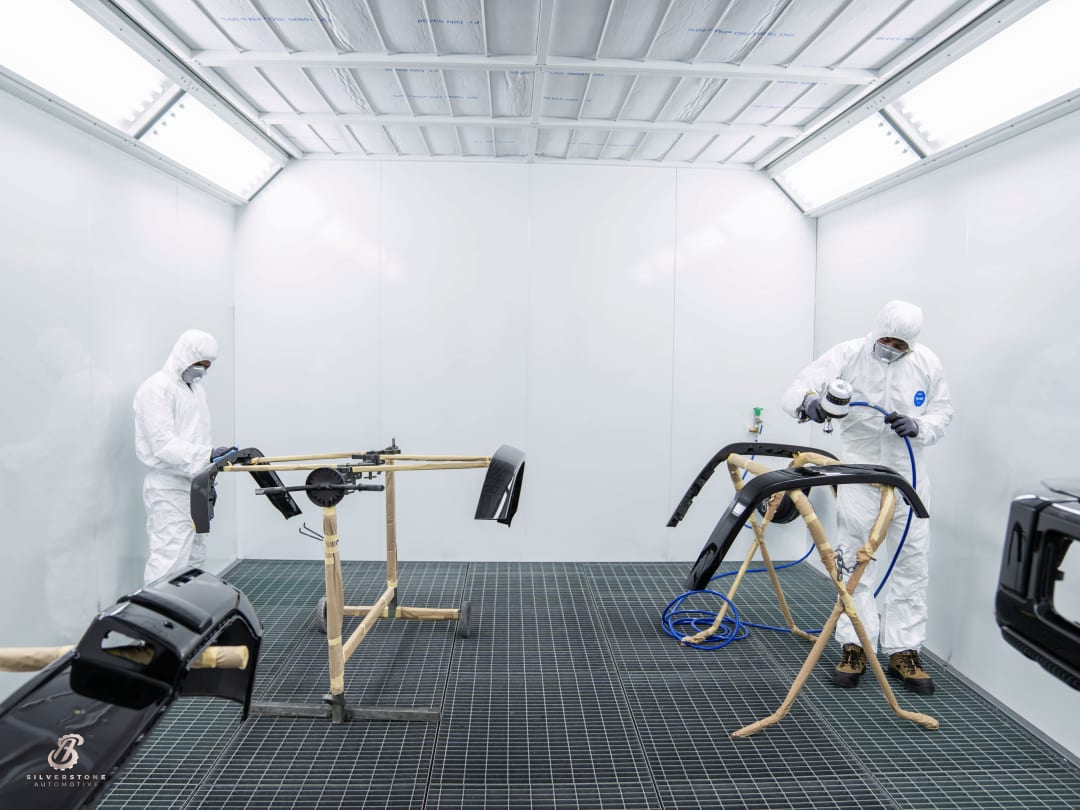 Wheel Alignment
Wheel alignment service is a crucial maintenance procedure that ensures the proper alignment of a vehicle's wheels. Skilled technicians utilize advanced equipment to assess and adjust the angles of the wheels according to the manufacturer's specifications. By aligning the wheels, this service enhances steering control, improves vehicle stability, and promotes even tire wear. The process involves measuring parameters such as camber, toe, and caster angles and making adjustments as necessary.Through precise alignment, this service helps optimize vehicle performance, increases fuel efficiency, extends tire lifespan, and enhances overall driving safety. Wheel alignment service is a valuable investment in maintaining the optimal functioning and longevity of your vehicle's tires and suspension system.
By choosing our service, you can trust that your vehicle's handling, safety, and tire longevity will be maximized. Experience the unparalleled quality and professionalism of our wheel alignment service and discover why we are the preferred choice for customers seeking the best.
Wheel Repair
Wheel repair service is a specialized automotive service that focuses on repairing damaged or worn-out wheels. It offers cost-effective solutions to restore the appearance, functionality, and safety of wheels. Services include repairing damage such as curb rash, scratches, dents, and bends, as well as refinishing and straightening techniques.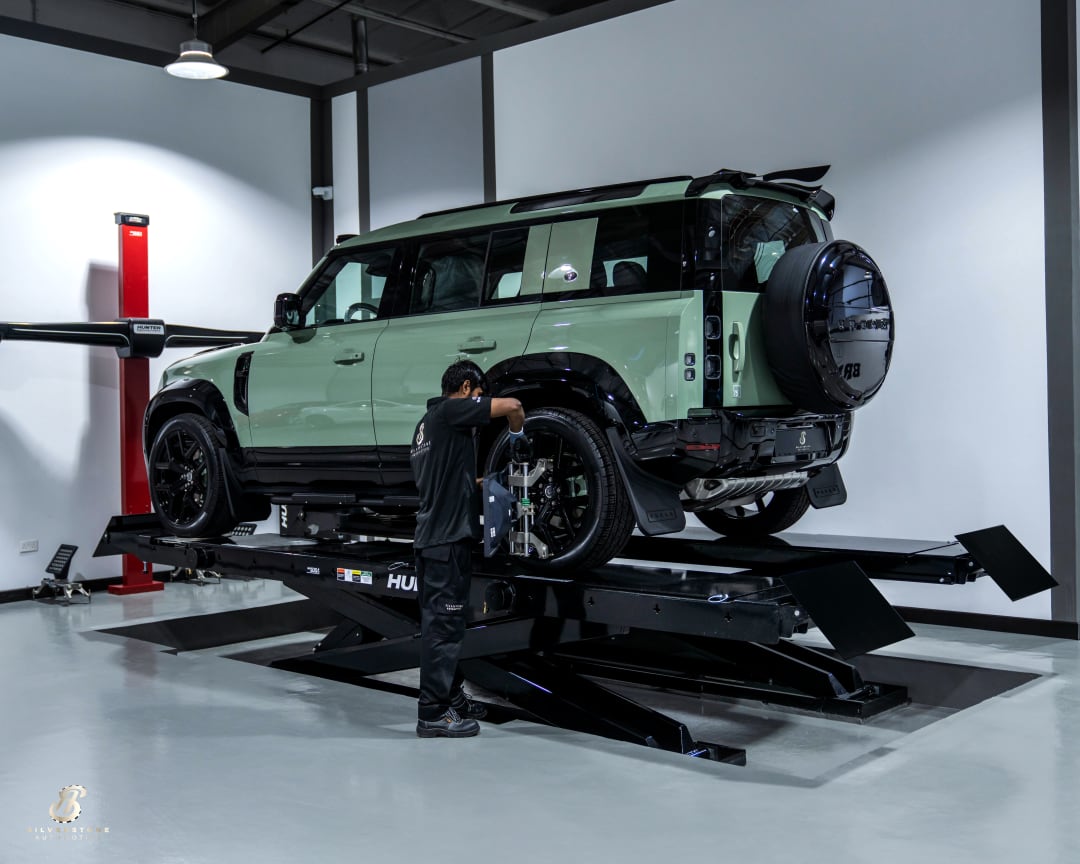 Diamond Cutting
Diamond cutting service is a specialized technique that enhances the appearance of alloy wheels by creating a unique diamond-like pattern. This service combines precision machining with wheel refurbishment to achieve stunning results. With customization options and a protective coating, diamond-cut wheels offer a premium and luxurious look while maintaining durability.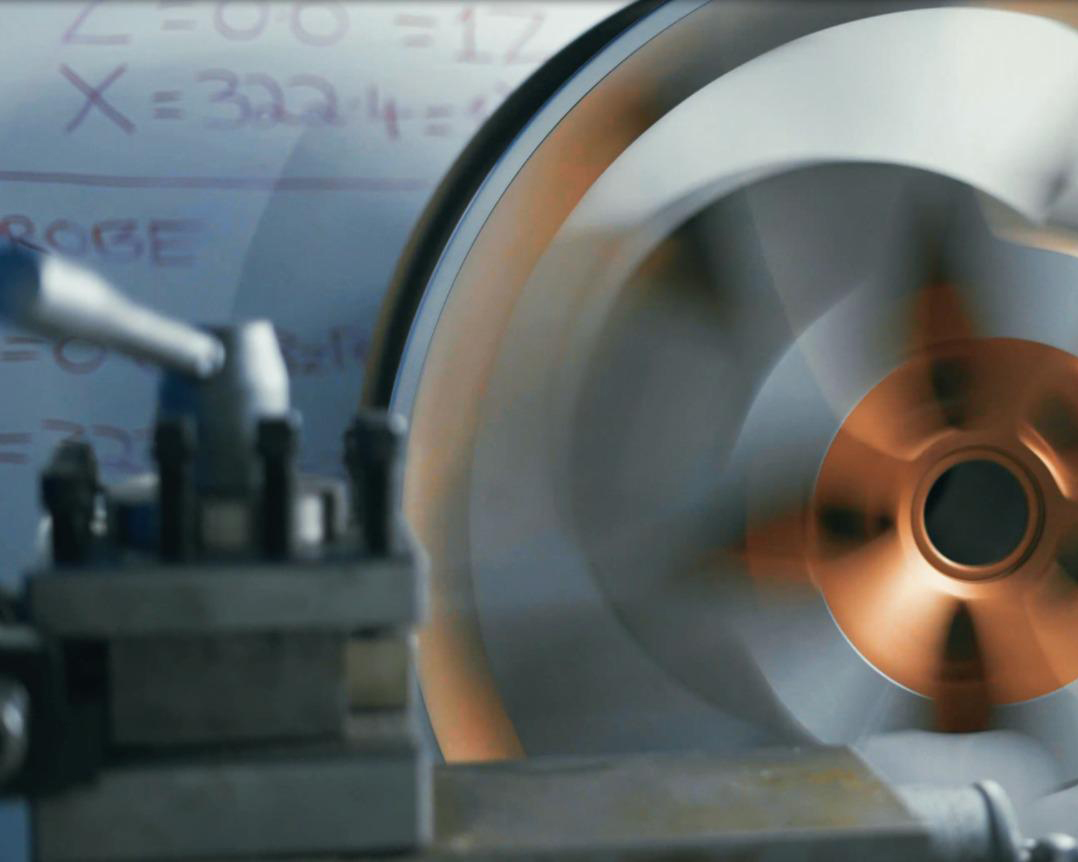 Sandblasting
Sandblasting is a versatile and highly effective method used for surface preparation and cleaning in various industries, including automotive. It involves propelling abrasive materials at high speeds to remove paint, rust, and contaminants from surfaces.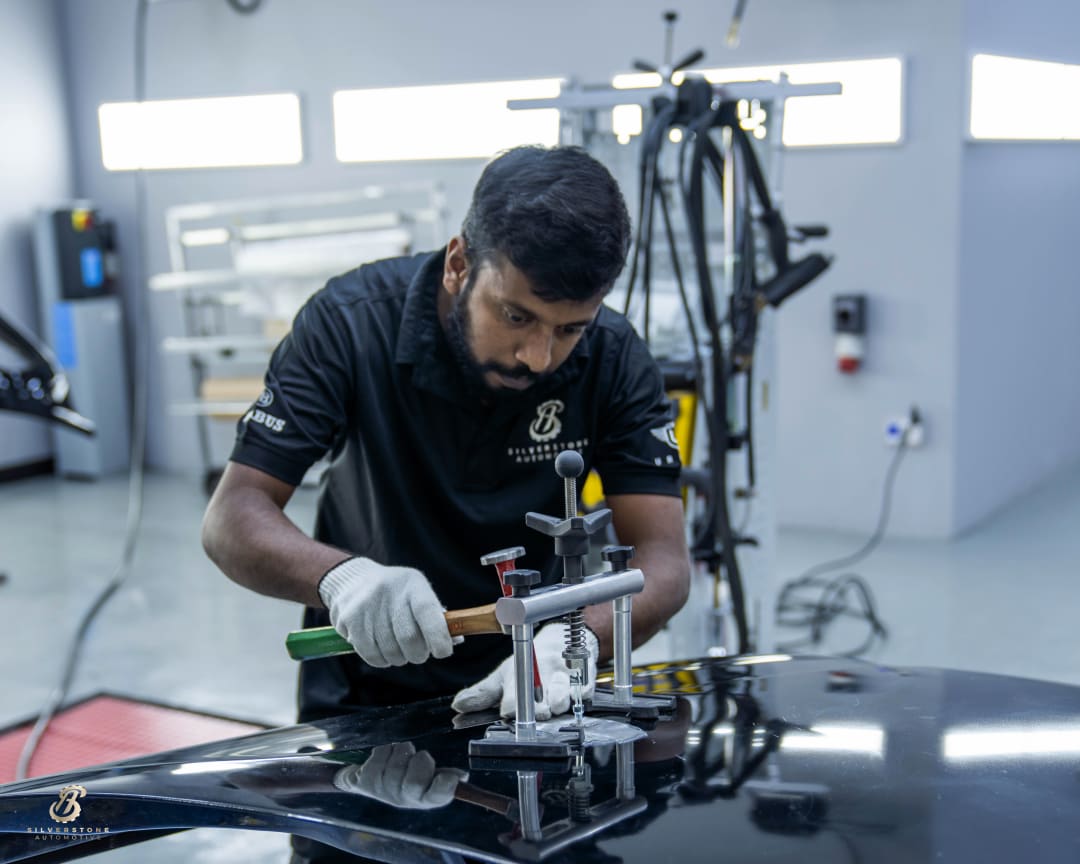 Chrome Painting
It involves applying a protective coating of chrome to automotive parts. It is done to enhance their appearance and provide durability. The process includes cleaning and preparing the parts, applying a primer, followed by chromaMe Air and Surface Nano Tech from an Italian brand, and applying finishing touches like polishing. Chrome service is commonly performed on components such as bumpers, grilles, emblems, trim, and wheels. The benefits of chrome service include visual enhancement,durability, and easy maintenance.
We showcase effectively the unique value and quality of our chrome service. Customers seeking chrome enhancements can feel confident that they are choosing a reliable and reputable service provider that prioritizes craftsmanship, attention to detail, and customer satisfaction.